Learn how to choose content topics, types, and channels to boost your content marketing strategy.
B2B Inbound Marketing Content and Channels
Content marketing is essential for global B2B marketing success. Win customers over by providing valuable content and promoting it the right way.
Things you'll learn in this eBook:
How to choose what to write about?

The right and consistent voice/messaging

Types of content and channels to use for B2B marketing

Generate B2B leads through blogging

Use social media effectively

Get the most out of B2B email marketing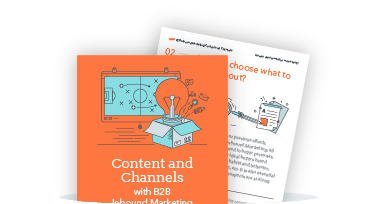 Increase sales with content marketing!