Discover how you can create engaging videos and make the most out of your video content.
B2B Marketer's Handbook to Video Marketing
Video is known to be one of the top 3 most influential social media marketing tools for both B2B and B2C companies and people increasingly find videos to be more influential on their decision making processes.
As we enter the era of video, you need to establish competitive video marketing strategies to draw the attention of your target audience and thrive in the digital space.
In this ebook, you will find:
The present and future of video

How to prepare a great video campaign

Video marketing

Video production

And how to distribute and amplify your video stories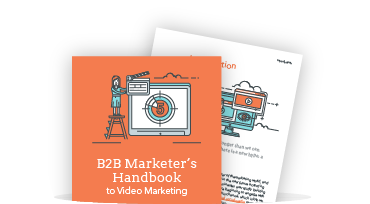 Get ready to master video marketing: Ready, set, action!